John Dopson (Pitching and Hitting Instruction)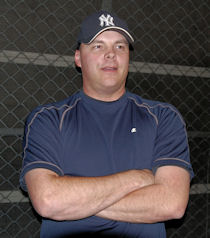 John Dopson was drafted from high school by the Montreal Expos as the first selection in the 2nd round of the 1982 Major League Baseball draft. Dopson worked through the Expos organization and got his first Major League start on September 4th, 1985.
His first Major League win came in 1988 when he shut out Orel Hershiser and the Dodgers. In 1988, Dopson pitched to an overall ERA of 3.04 in 26 games and 168 innings pitched with the Expos.

In December 1988, Dopson was traded to the Boston Red Sox with Luis Rivera for Spike Owen and Dan Gakeler.

In 1989, Dopson pitched to a 12 win - 8 loss record with an overall ERA of 3.99. Dopson pitched primarily out of the third spot in the starting rotation with teammates Roger Clemens, Mike Boddicker and Dennis "Oil Can" Boyd. Dopson went through elbow surgery and was limited to 4 games pitched in 1990, the year in which the Red Sox won the AL East Division title. Dopson returned to the starting lineup in 1992.
On April 19, 1993, Dopson pitched his first career MLB complete game shutout against the Chicago White Sox on
Patriots Day
in Fenway Park, a day he considers to be the highlight of his time with the Red Sox.

Dopson played a total of five seasons with the Boston Red Sox and in October of 1993, Dopson was granted free agency and signed with the California Angels. In the 1994 season, Dopson pitched 21 games for the Angels.

Dopson completed his Major League Career with an average ERA of 4.27 over 144 games pitched.

Dopson began youth baseball instruction as a part of community outreach during his Major League career and has been performing instruction full time since 2006 as the owner and operator of John Dopson Pitching Instruction, LLC.
Johnny Poss (Hitting Instruction)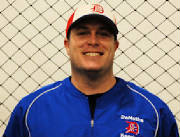 Johnny Poss graduated from DeMatha Catholic High School in 1993 where he was a varsity starter at 3rd base all four years. During his tenure at DeMatha, Poss earned the following honors:
--Washington Post All Met 1992 & 1993
--All Conference 1991, 1992 & 1993
--1993 Tournament of Stars
--1992 Maryland State American Legion Player of the Year

Poss continued his baseball career at Winthrop University, where he played varsity baseball at 2nd and 3rd base all four years.

After graduating from Winthrop in 1998, Poss played Minor League Baseball in both the Atlantic and Frontier Leagues, where he was also player/coach of the Johnstown Johnnies. Poss' most productive year came in 2001 with Johnstown, where he finished the season with a .307 batting average across 84 total games. Poss completed his Minor League career playing a total of 5 seasons and compiled a .283 lifetime Minor League batting average.

Poss has been serving as the Varsity Assistant Coach at DeMatha Catholic High School since 2008 and has been performing baseball instruction for nearly 8 years.
Bobby Mills (Catching Instruction)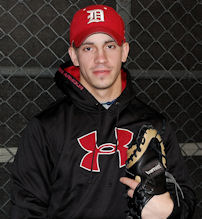 Bobby Mills comes from a strong lineage of baseball players including Great Uncle Red Ruffing and Grandfather Ray Ruffing. Red Ruffing is in the Major League Hall of Fame, most known for his time with the New York Yankees. Ray Ruffing played Minor League Baseball and served as a baseball coach for the Naval Academy, University of Maryland and Mount St. Mary's.

Mills played High School Baseball for Riverdale Baptist in 2004 and 2005 and for Kent Island High School in 2006 and 2007, where he played Varsity all four years. In his Senior year, Mills led his team to the State Championship with a batting average of .410.

Mills is currently continuing his baseball career, playing for Anne Arundel Community College and has earned the following honors:

--2009 Maryland Collegiate Baseball League All Star Team
--2009 National Junior Collegiate Athletic Association All Star Team

Mills boasts an outstanding pop time of 1.7 seconds, which comes largely from his technique and catching experience.

Mills has been with John Dopson Pitching Instruction for over 2 years and catches much of the pitching instruction in addition to providing catching instruction.